When done right, a fresh coat of paint can have an incredible impact on your home's interior.
From lightening up your living room to your bedroom and everything in between, there is no job that Gallo Painting cannot handle. 
Frequently Asked Questions about Interior House Painting
1. How Much Does It Cost to Paint My Home's Interior?
Several factors affect the cost of painting your Westchester County home's interior. They include the condition of your walls, the size of your project, the type of paint used, how much preparation is needed, among others. To determine your cost, click here to get a free quote and begin your home's transformation today.
2. How Long Will It Take to Paint My Home's Interior?
The preparation and painting of your interior walls can be done in a few hours. Nevertheless, the drying time between the coats may extend for a few days. The prior state of the room, the room size, the number of coats needed to achieve the desired effect as well as the contracting team's experience plays a significant role in this variable. 
3. Why Hire a Local Professional to Paint My Home's Interior?
Professional painters guarantee you impressive final results. They are trained to properly prepare your ceilings, walls, and trim for paint. Therefore, they know how to apply products neatly, quickly, and evenly to make sure you get a durable finish that fits your design objectives. 
4. How Do I Prepare My Home for Interior Painting?
To prepare for painting and make it easier for the painter to begin right away, remove furniture, window treatments, wall hangings, and any other thing that can get damaged or spoiled while painting.
5. How Many Rooms Should I Paint?
Before contacting a pro, consider the number of rooms you want to paint. Since preparing a worksite and applying most finishes uses standard equipment, painting multiple rooms is more economical. 
6. Which Types of Interior Paints Are Available?
There are two popular types of paint available for interior projects: lower-VOC latex paint and smooth and durable oil-based paints. Latex paints dry fast and are easy to clean up. Oil-based, on the other hand, are harder and makes a good option for furnishings, floors, and trims. Matte finishes have the lowest sheen, are great in hiding imperfections but are hardest to clean. Semi and high-gloss finishes offer the highest amount of durability and sheen while satin and eggshell offer more reflection as well as smoother surfaces for easy cleaning.
7. How Do I Choose the Appropriate Color for Interior Painting?
The right color for interior painting depends on your tastes and preferences, but you should always keep in mind that it should blend well with the decor and furniture of the room. Your painter may also make recommendations and help you to get ideal colors.
8. Do The Painters Move My Furniture?
Most interior painters cover or move your furniture, but there might be an additional cost for that service. It is thereby good to discuss it with your pro before they give you an estimate and so that they know what to expect once they arrive. At Gallo Painting, we take pride in professionalism, and part of it is ensuring that your property or furniture is safeguarded or tucked away. 
9. Can I Stay at Home While the Painting Is Ongoing?
In most cases, you can remain at home during the painting process, but if multiple rooms or the entire house is being painted, it makes sense to move elsewhere till the painting is completed. Additionally, if it involves lead abatement or any of your family members is sensitive to dust or fumes, you should consider moving out until the project is completed. 
Why Choose Gallo Painting?
At Gallo Painting, we are a full-service painting company that is devoted to performing incredible work in the painting of your home. Our painters are always competent, on time, and take all the vital precautions to maintain your valuables from paint spills.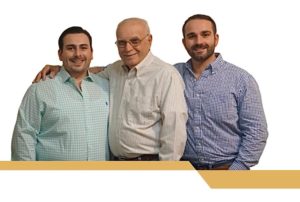 Ready to Get Started?
Why wait?
For a chance to enjoy world-class customer service, pay a reasonable amount, and get a 100% satisfaction work, reach out to us today at
Gallo Painting for a free, no-obligation interior house painting estimate.