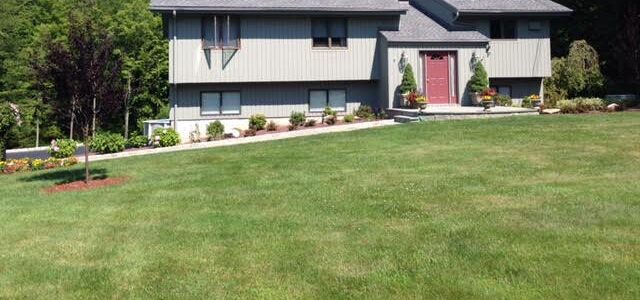 The team at Gallo Paint & Wallpapering are the pros to know when considering painting your Westchester, NY home or surrounding areas. If the exterior of your home is looking dated or weathered, let us give it a more modern look. With a coat of paint and one of our professional exterior house painter in Westchester, NY, Gallo Paint & Wallpapering can make your home as good as new.
Exterior House Painter in Westchester, NY
Let us put over 25 years of experience to work to make your home the best on the block. For the best exterior paint job on your home, remember these six tips.
Six Steps to Exterior Painting Success
Watch the weather
The weather can affect how successful an exterior house painter in Westchester, NY is in his task. Obviously, rain will ruin a surface that's been freshly painted. In addition, consider the amount of direct sunlight that hits the surface to be painted. Additionally, direct sunlight can raise the temperature of the surface to be pained beyond the acceptable limits that the paint was designed to encounter. Similarly, cold air can prevent paint from drying evenly or completely, compromising the quality of the paint job. Air temperatures between 40 and 90 degrees Fahrenheit are recommended for oil-based exterior paint and air temperatures between 50 and 85 degrees Fahrenheit are recommended for latex exterior paint. A humidity level of 40 to 70 percent is ideal.
Get the good stuff
High-quality exterior paint has a higher cost than other paint types. Still, the high-quality paint will go on easier and last longer than bargain exterior paint. A quality paint will continue to look good and protect your home's exterior for a longer time than cheap paint. As a result, you'll have to paint the exterior of your home a lot less over time.
Get it together
"Proper preparation prevents poor performance" may be a phrase you recognize from grade school. This is good advice, especially when painting your home's exterior. If your home's exterior paint is chipping, flaking, peeling, or cracked, your new paint job won't solve those problems. All that will happen is that your new paint will chip, flake, peel, and crack. Before any new paint goes on, prepare the surface by washing, scraping, and sanding.
Get it fixed
Don't cover problems with paint. Exterior paint is protective against weather, humidity, and direct sunlight. Yet, it can't fix a problem area in the surface that it is to cover such as rotted wood, mildew, or water stains. Don't waste your money and effort putting new paint over issues like these. If you do this, the problems will will only reappear. Additionally, you wasted all of your new paint. Replace any warped or rotted lumber that has to be painted. Furthermore, repair leaks that will stain the paint anew as soon as it rains.
Prime time
Use a primer. It seals the surface to be painted and gives the new paint a firm footing on the surface. Remember, Don't paint without using a primer first. You'll regret the poor results later.
Mix it up
Combining individual cans of paint to create one big batch is referred to by the pros as "boxing." By combining different batches of paint, variations in the tone or hue of the paint are blended. This ensure that your paint job in Westchester, NY will look professional and consistent across the surface.
---
Gallo Paint & Wallpapering have an exterior house painter on staff. If you have any questions pertaining to a painting contractor, painting company, interior house painter, and exterior house painter in Westchester, NY , Putnam County, NY, and Fairfield County, CT, contact Gallo Paint & Wallpapering at (845) 890-8068.