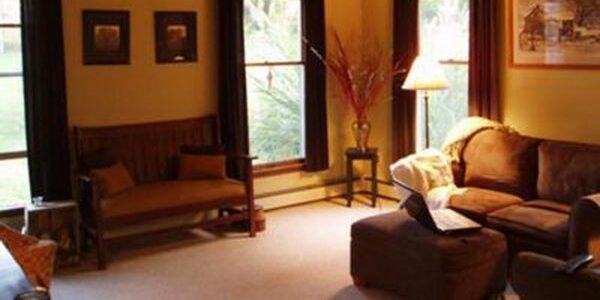 Are you looking for an interior house painter in Bedford, NY? Getting the most consistent interior painting color is easier on small painting project, since the paint you use generally comes from just a single can. However, things totally change when it comes to handling a big interior painting project. This is especially true when handling several gallons of paint at a time. With this in mind, let the professional painting contractors at Gallo Paint & Wallpapering to go over all of your options with a FREE consultation.
Interior House Painter in Bedford, NY
People often find it very difficult to maintain brush consistency when doing in interior painting job on their own. It is very common to find several areas where the color and finish look slightly different. Therefore, many people find it less stressful to simply hire an interior painter. This ensures consistency when painting the interior of their Bedford, NY home.
Guidelines To A Good Painting Contractor
First and foremost, make sure the painting company is knowledgeable. Also, in order to avoid the problem of an inconsistent paint job, you should  purchase ALL of the paint required for the interior painting job from the same place at the same time. This is done so that the painter isn't going out and purchasing a color "similar" to the one your purchased. And besides, you are not paying for them to run out of paint halfway through and risk a less than perfect color match. You are paying for professional, quality work in Bedford, NY, which is exactly what you'll get with an interior house painter from Gallo Paint & Wallpapering.
Plan Your Interior Painting Project Accordingly
When is the best time for your interior painting project? Do you have relatives visiting soon? Are the holidays approaching? For your convenience, select a time when there isn't as much going on. This way, you will be less stressed and your interior painter in Bedford, NY can take the time to make your  home look its very best!
Choosing The Right Color
Choosing a pleasing color palette is the key to creating a home that sets the right tone you want for your home. Be sure to select colors that you will enjoy for the long term. Don't be afraid to stray from standard-issue neutrals. We will gladly assist you with selecting colors that will bring out the very best in your Bedford, NY home!
---
Gallo Paint & Wallpapering have an interior house painter on staff. If you have any questions pertaining to a painting contractor, exterior house painter, painting company, and an interior house painter in Bedford, NY, 10506 zip code area, Katonah, NY, Mount Kisco, NY, Chappaqua, NY, and Armonk, NY, contact Gallo Paint & Wallpapering at (845) 890-8068.