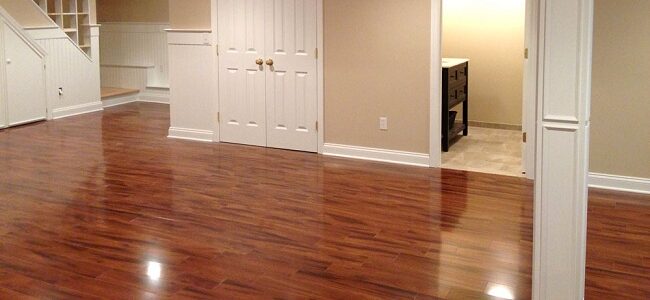 What type of paint is best for my home?
Buying paint can be an education for the average homeowner. There are a lot of different paint brands, some with sub-brands (Disney paint?), and different finishes available when choosing paint for your home. Usually, the color is up to you, but do you know which paint finish best suits the room, the light it receives, and the color you've chosen? Gallo Paint has some info to help you move forward confidently when starting to paint your home.
Paint Types
Latex—the most common type of paint used because it works well and cleans up easily. Latex paint smooths on easily, can be wiped down with a damp cloth, and leaves no lingering odor.
Acrylic—similar to latex, acrylic paint dries even faster than latex and covers a variety of surfaces, from wallboard to masonry.
Alkyd—a synthetic-based paint similar to oil-based paints. Good for painting over old oil-painted surfaces. Smooths on easily but requires solvents to thin the paint and for cleanup.
Oil—oil paint is used most commonly to paint over surfaces that have already been painted with oil paint (latex paint won't perform well over oil paint) or when painting over wallpaper without removing it.
Paint Characteristics
Paints come in a spectrum of finishes that enhance the color and add shine (or not) to the surface.
Matte or flat finishes dry with the least amount of shine and reflectivity. These kinds of finishes look soft and deep, and they prevent surface imperfections from being too visible through the paint.
A satin or eggshell finish reflect a little more light back into the room and can help brighten a dark paint color or a corner of a room that receives little natural light.
Semi-gloss and gloss finishes reflect the most light back from the painted surface and can give the color more depth than softer paint finishes. Paint with glossy finishes are preferred in areas like kitchens and bathrooms where water condensing on the walls is undesirable, or when wiping down the walls with a damp cloth is desirable.
Drying time—latex and acrylic paints are water-based paints and they dry more quickly and with less fumes than alkyd- or oil-based paint.
If you live in Westchester County and you are looking for a house painter for your interior home painting project or you are searching for the right painting contractor to handle the next big painting project of the exterior of your home, then look no further than the experts at Gallo Paint.
Serving the house painting needs for the residents of Westchester County for more than 20 years, the Gallo name is synonymous with fine-quality interior painting and exterior painting contractors. Quality house painting begins with meticulous surface prep and caring attention to detail. Only the finest quality painting contractor materials are used for priming and prep then time-honored House Painting methods are employed to achieve the finest painted finish possible. All of our house painting materials are chosen for durability, ease of maintenance and long term color retention.