We have garnered our clients' respect and approval during our 35-years of serving the Westchester County communities.
When it comes to painting, power washing, deck staining, carpentry, and commercial painting, we are well-known for our hard work, friendly team, and a solid reputation for getting the job done right.
Since we are always trying to enhance our services, methods, and materials, new customers and long-time clients still have questions about our services, prices, and availability. We thought it might help answer a few frequently asked questions that come up more often and make a difference in choosing home care and painting companies like ours.
FAQs About Westchester Paint Company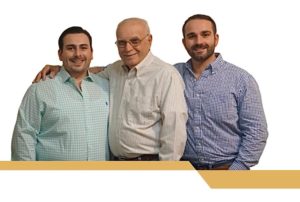 1. What is the cost of having my home painted?
There are several factors to take into account when you are making a budget for house painting, such as:
The condition of the walls in each room

The size of the room

The number of coats that will be necessary

The experience of the contracting team
2. Is it a good idea to hire a professional to paint the interior of my house?
When you consider the painters' experience, knowledge, and finesse, you will see your walls and ceilings prepared, painted with the proper number of coats needed for a professional look, and your finished product will be durable and offer a high-end impact to the beauty of your home.
3. Will I have to have the cabinets in my kitchen repaired and refaced before the painting begins?
Our Westchester Painting Company offers our customers more than our painting skills. We are also proud to provide our carpentry skills and craftsmanship when needed.
4. Is it possible for your team to power wash and stain our backyard deck?
Not only can we power wash, but we can also shampoo your roof to make it look practically new again. We can turn back the hands of time for decks that are looking a little worse for the wear. Restoring your beautiful outdoor gathering space.
5. Tell us about your exterior painting ideas.
We have been painting the exteriors of houses for years, so we're familiar with favorite color choices, which color looks best on different types of homes, and we can guide you through choosing your colors. We know what is trendy for 2021, and we know what colors fade the fastest.
6. What types of paint does your company use?
Gallo Paint & Wallpaper works mainly with two types of paint for interior use. Lower-VOC latex paint and smooth and durable oil-based paints. Latex paints dry faster than other brands. They are also easy to clean up. Oil-based paint is more durable, more hardened, and is an excellent option for floors, trims, and furniture.
7. Do you guys install wallpaper?
You bet! We have been wallpapering for nearly 30 years. Wallpapering is one of those unique jobs that you should hand over to a professional to do. Luckily, we have all the materials, tools, and expertise required to get a room, a wall, or just about any other interior surface wallpapered quickly and efficiently.
Westchester Painting Company
We are fully licensed and insured and can take care of your exterior painting, interior painting, power washing, soft washing, deck staining, carpentry, and custom woodworking. Al Gallo, the founder of our company, could not have imagined that his small business would grow into a multi-generation family business. Still, it has, and Al and his grandsons are continuing their history of offering their clients all types of quality home improvement projects.
We are ready to use our skills and knowledge to make your home the best it can be. Contact us today for more information.