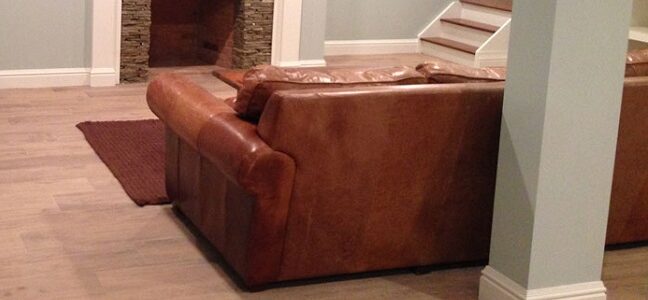 What Are the Qualities of a Professional Painting Contractor?
A professional painting contractor depends upon for their knowledge, expertise, and professionalism in their field. A professional painting contractor in White Plains or anywhere knows the right approach to take and the right tools for the job while leaving the workspace clean, uncluttered, and ready to decorate after the job is complete. But what are some of the less-tangible qualities of a good craftsperson like the painting contractor professionals of Gallo Paint?
Patience—is a virtue that comes in handy for any craftsperson, but especially for a professional painting contractor. It may be easy to roll out a paint color on any wall in our home, but the real proof of a professional's pudding is in the details like edging and intricate trim work. It takes patience and focus to concentrate on the many small details that can become obvious when the amateur's paint job is "done."
Attention To Detail—knowing the details is an integral part of a professional painting contractor's toolkit. A thoughtfully prepared workspace and an effectively prepared surface to be painted keep a pro like the painting contractors of Gallo Paint focused and organized.
Consistency—a "meta" approach for any good painting contractor is one of consistency. The pros know to combine different batches of the same color paint so that one wall doesn't look lighter in color than its opposite (the color intensity of a paint can vary from can to can). That's just one example of how procedural and operational consistency helps Gallo Paint ensure a perfect result every time.
Critical Observation Skills—professional painting contractors know to step back from their work and take stock of their progress. A pro will be able to see minor variations or imperfections in the surface, the paint, or the application that can be attended to immediately and before moving on to the next surface.
Time Management Skills—being an effective and valued painting contractor means getting in and out of a job quickly to minimize the disruption that painting an interior or exterior can bring. A good painter is not just one that applies paint on the wall smoothly and completely but cleans up and gets off the job site when the customer has approved the work.
A professional painting contractor works with a sense of professionalism, respect for the customer, and the experience to know the job and what it requires. The pros at Gallo Paint know that their reputation has been built on timely responses, accurate estimates, and superior service. They take the time to discuss each step of the process with the customer, understand the function of the space(s) to be painted and to select the appropriate paints and materials for the job at hand.
Trust Gallo Paint to be your partner for expert interior and exterior painting and home improvement needs in White Plains and throughout Westchester County.