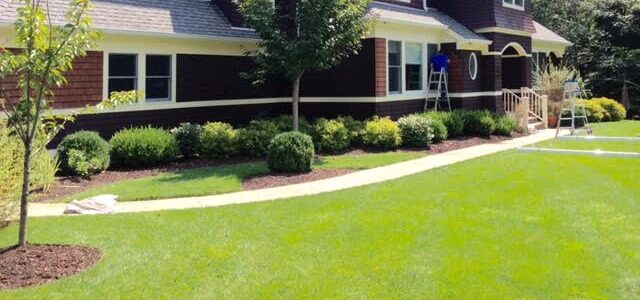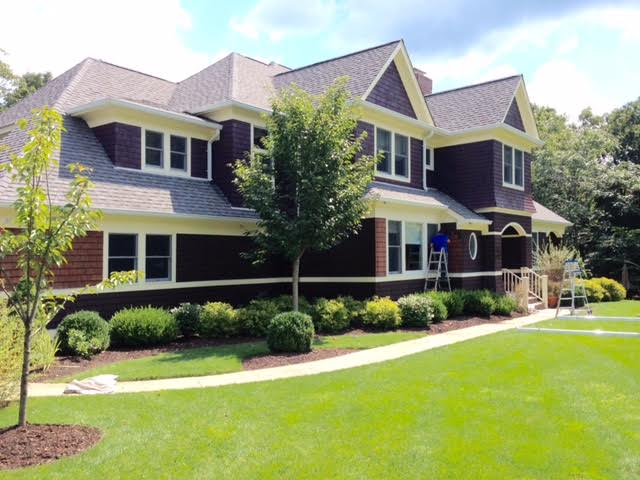 Looking for a painting contractor in Chappaqua, NY? When it comes to painting in Westchester County inside and outside a home, the professional team at Gallo Paint & Wallpapering are up to any task. We can do a touch-up or the whole house. We can do it all!
Painting Contractor in Chappaqua, NY
Serving the residents of Westchester County for more than 20 years, the Gallo Paint & Wallpapering name is synonymous with fine-quality painting expertise in Chappaqua, NY. A quality paint job begins with meticulous surface prep and attention to detail. Only the finest quality painting materials are used for priming and prepping your home for the job. We use time-honored methods to achieve the finest painted finish possible. All of our house painting materials  are chosen for durability, ease of maintenance, and long-term color retention.
How to pick a brand of paint?
The brand choices for paint for your home are myriad, as are the colors you can pick, the finish that the dry paint will have after it's applied, and the formulations. Most often, we as homeowners in Chappaqua, NY and surrounding areas are confronted with a decision to buy latex-based paint or alkyd-based paint; more commonly, latex paint or oil paint.
What is latex paint?
Latex paint is not actually made with latex, a natural material commonly sourced from rubber trees. As a natural material, latex may cause allergic reactions in some people. The material in latex paint is actually a synthetic polymer material that behaves and performs like natural latex. Yet, it avoids the allergy issue with a different chemical structure than latex. As a result, people allergic to latex need don't have to worry.
Latex paint is a general term which covers all paints that use synthetic polymers. Examples include acrylic, vinyl acrylic (PVA), and styrene acrylic as binders. The term "latex" is applied to most water-based paint, regardless if the paint can states it's 100% acrylic, latex, or vinyl styrene. It is only because natural latex and synthetic polymers share the property of looking milky when wet. In addition, it's clear and flexible when dry. They call the whole family of polymers "latex" in the paint industry.
What is acrylic paint?
Typical interior house paint is most commonly a mix of 20% acrylic and 80% vinyl. Therefore, paints that have a higher percentage of acrylic in the mixture are better quality and generally cost more. Acrylic resins are better for interiors and exteriors in that they offer:
Better stain protection and washability
Water resistance
Better adhesion
Better stain blocking
Resistance to cracking and blistering
Resistance to alkali cleaners
Good versus bad
High-quality paint costs more than bargain-brand paints. The reason for this is they apply and perform better in the long run. Most paint performance issues are not discovered until after the paint is applied. To help out, ask our painting contractors in Chappaqua, NY to give you tips with the brand of paint you're considering for your home.
---
Gallo Paint & Wallpapering are expert painting contractors. If you have any questions pertaining to a painting company, house painter, and painting contractor in Chappaqua, NY, 10541 zip code area, Bedford, NY, Yorktown Heights, NY, and White Plains, NY, contact Gallo Paint & Wallpapering at (845) 890-8068.